ICOCE
Submission
Submission Guideline
• Prospective authors are invited to submit full papers with at least 8 pages in the form of PDF file to the conference electronically through the following link:
http://confsys.iconf.org/submission/ICOCE2024
• All papers submitted must follow the specific template.
• Each paper must be original and unpublished work, has not been submitted for other publication elsewhere.
• A blind peer review process will be used to evaluate all papers submitted for consideration.
• If a paper is accepted, at least one author needs to register and present the paper.
• If an author tends to only make oral or poster presentation at the conference without publishing of his paper, please submit the abstract by following the Abstract Format.
Paper Publication
Submissions will be peer reviewed by conference committees, and accepted papers of ICOCE 2024 will be published as post-proceedings in Springer book series: Lecture Notes in Civil Engineering, which will be submittted to EI Compendex , Scopus, Inspec, SCImago, ZbMATH etc for indexing.

Please download the paper template (LaTeX Template or Microsoft Word Template) to prepare your full paper.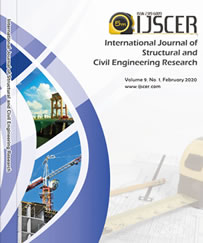 Authors are encouraged to submit your extended papers with at least 35% new content to International Journal of Structural and Civil Engineering Research, which will be sent to be reviewed by the IJSCER editorial board, and accepted papers will be published in IJCSCER and indexed by Google Scholar, ProQuest, etc. Please download the IJSCER Template.
For people who don't plan to publish their papers, it's acceptable to submit your abstracts to the conference for oral presentation only without publication, which will be sent to at least two techinical committees for a brief review. Please download the Abstract Template.